Netflix Bridgerton has her own 19th century Gossip Girl, and Lady Whistledown, as she is known, is voiced by none other than the only Julie Andrews. Lady Whistledown tells the entire series, and people know her as the almighty writer behind the scandal papers that circulate in town. She knows everything about everyone – and no, she does not turn out to be a male ghostwriter like Dan Humphrey. Eloise Bridgerton (Claudia Jessie) makes it her personal task to expose the mysterious lady without realizing that she was so close to London's source of hot tea. Lady Whistledown, dear reader, turns out to be Eloise's dear friend Penelope Featherington (Nicola Coughlan).
Lady Whistledown knows everything. The special thing about her scandal sheets is that she doesn't just publish rumors. Their stories are factual and true indeed. She even spills tea over Marina Thompson's (Ruby Barker) secret pregnancy, a revelation with undoubtedly personal motives that match her true identity. Bridgerton throws us a couple of red herrings. It initially appeals to the idea that Lady Whistledown is Eloise, who, in the Jo March fashion, is a writer who is adamant about continuing her education and living independently. When Benedict asks her if she's behind the hot gossip, Eloise denies this and the Queen recruits Eloise to track down the author. And that's how Eloise looks at everyone, from servants to women in her mother's social circle.
Ultimately, Eloise limits it to the seamstress Genevieve Delacroix (Kathryn Drysdale) and concludes from this that Lady Whistledown must be a businessman and a financially independent woman. Eloise has a conversation with the milliner who maintains this assumption. When Eloise learns that the Queen's people have found out when and where Lady Whistledown is delivering her items, the idiosyncratic Bridgerton sister creates a diversion to help Whistledown escape. And so Lady Whistledown lives to publish another story.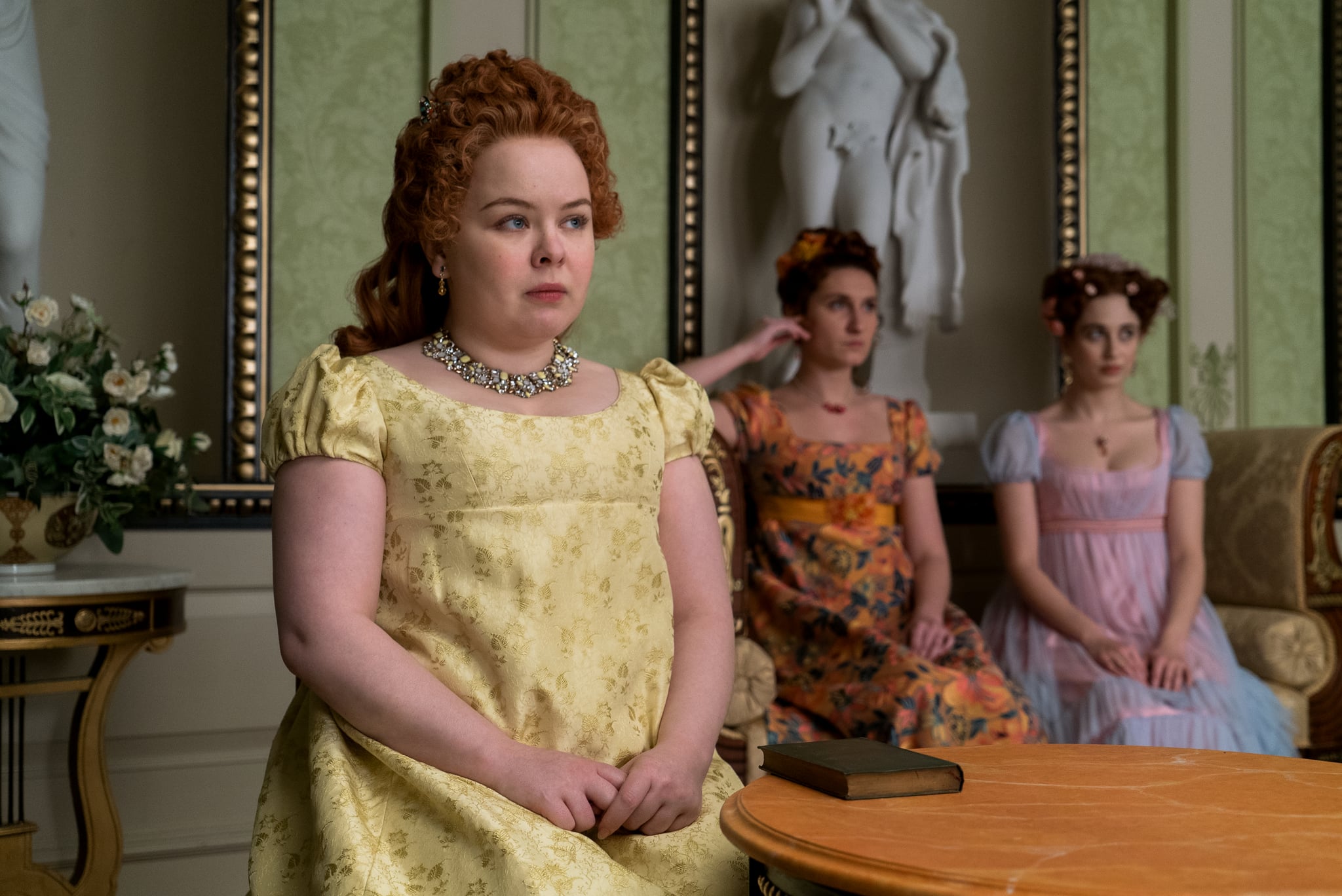 Eloise later learns that Madame Delacroix spent the night of the ball with Benedict, so she couldn't have been Lady Whistledown. A look back reveals the true identity of the hooded figure in the car on the night of the ball: Penelope Featherington. Penelope was a calm observer of all social events in London that her friends and family overlooked. In hindsight, she is the only person who knows about Marina's condition and would share it with the world based on her feelings for Colin. Given her family's debts, Penelope's side seems to be in the moonlight as London's gossip doesn't seem very lucrative.
In case you're wondering, Pen also turns out to be Lady Whistledown in Julia Quinn's book series. Penelope's alter ego is brought to light in Quinn's fourth Bridgerton novel. Romancing Mister Bridgerton. We'll have to see if the rest of London society ever catches up with Lady Whistledown's identity on the show!