In episode 301 we look at the astrological forecast for May 20201 with the astrologers Kelly Surtees, Austin Coppock and Chris Brennan.
The main highlights of May are the entry of Jupiter into Pisces, where it will stay for the next two months, as well as a lunar eclipse in Sagittarius and the retrograde stationing of Mercury in the twin place Neptune.
Saturn stations are retrograde later in the month in Aquarius as well and are starting to close the distance in a place with Uranus, which is exactly what will be going on in the next month.
This episode is available in the following audio and video versions.
Northwest Astrological Conference
Our sponsor this month is the Northwest Astrological Conference, which will host an online event May 27-31, 2021.
The conference will be attended by more than 30 astrologers who will give lectures and workshops on various astrological topics.
Further information can be found at: NORWAC.net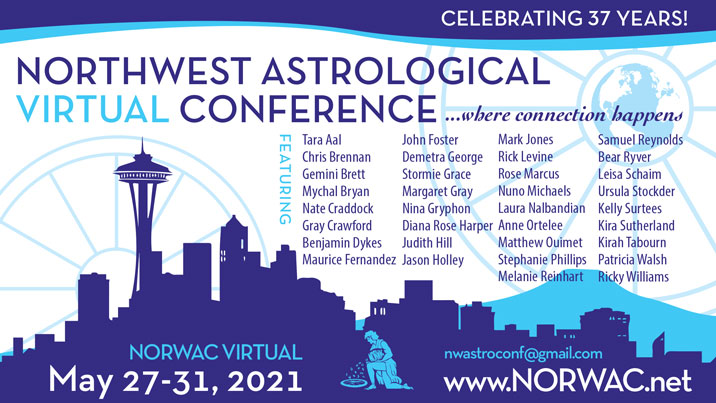 More from Kelly, Austin, and Chris
Here are links to some of our current offers this month:
Astrological alignments for May
Here are the major planet alignments for May: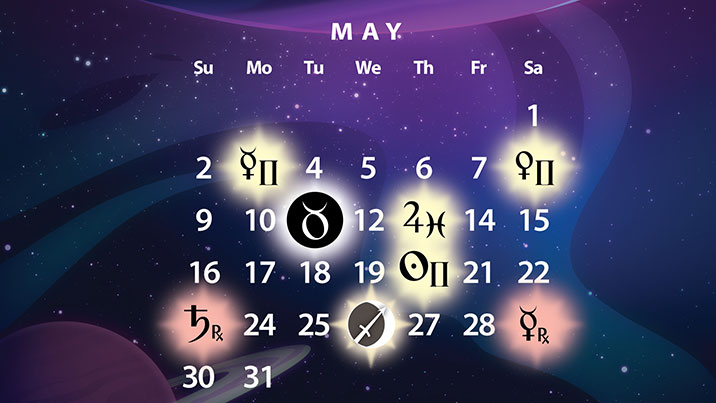 Auspicious astrological date for May
The most auspicious astrological date we could find in May is:
Getting up May 14, 2021 at 7:15 a.m. with twins
There are several other charts for May available on our Elective Astrology podcast for private subscribers only.
Watch the video version of the May forecast
Watch the video version of our astrology forecast for May on YouTube:
– –
Listen to the audio version of this episode
You can either play the audio version of this episode of the podcast directly from the website or download it as an MP3 to your device by using the buttons below:
Podcast: play in new window | Download (Duration: 2:04:08 – 114.0 MB)
Subscribe: Google Podcasts | Stitcher | | More